Sean Mulligan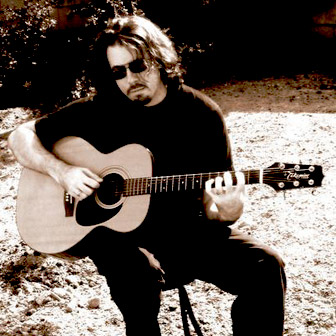 Founding Member Of Plutonian Shore
Place Of Birth: Lowell, Massachusetts, USA.
Current Occupation(s): Music composer, Graphic Designer & Web Designer - Oroboros Design.
Former Occupation(s): Partner/Producer - Echelon Entertainment, Assistant Audio Engineer - Dark Tower, Proofreader, Forklift Operator, Baker.
Identity: Pisces, Celt, Designer, Poet, Novelist, Screenwriter, Musician, Music composer, Libertarian Anarchist, Philosopher, Mystic, Gnostic Pagan, Bohemian Goth, Jester of Chaos.
Astrological Sign(s): Pisces/Earth Rooster.
Current Group Affiliation(s): Co-Founder of Plutonian Shore.
Base of Operations: Las Vegas, Nevada, USA.
Studio: Tanelorn (project studio), Las Vegas, Nevada, USA.
Primary Instrument(s): Acoustic & Electric Guitars; 4-string, 5-string & Fretless Bass Guitars.
Other Instruments: Sitar, Piano, Percussion.
Serious Interests: Music, Design, Literature & Poetry; Ancient and Medieval History, Celtic and Middle-eastern History & Culture; Ecology, Geology, Meteorology, Astronomy, Chemistry, Physics; Philosophy and Psychology; Genealogy; Etymology & Linguistics; Human and Animal Rights, Vegetarianism; Comparative Theology, Mythology; Mysticism and related esoterica.
Hobbies: Reading, photography, cooking, crafts, museums and planetariums, hiking & camping.

Musical Influences: Pink Floyd, The Cure, Cocteau Twins, This Mortal Coil, Peter Murphy, Love and Rockets, Peter Gabriel, Killing Joke, Shriekback, The Church, The Fixx, New Order, The Police, The Sisters Of Mercy, Vangelis, John Carpenter, Tchaikovsky.
Some Favorite Bands/Solo Artists/Composers: Pink Floyd, Led Zeppelin, The Beatles, The Doors, The Damned, Captain Sensible, Siouxsie and The Banshees, The Sisters Of Mercy, Peter Murphy, Love and Rockets, Cocteau Twins, Dead Can Dance, This Mortal Coil, Shriekback, Echo & The Bunnymen, Oingo Boingo, The Cure, New Order, Depeche Mode, Killing Joke, Dramarama, Opal, The Jesus & Mary Chain, The Psychedelic Furs, U2, Duran Duran, Peter Gabriel, The Police, The Fixx, The Church, The Smiths, Stone Roses, AC/DC, Black Sabbath, Ozzy Osbourne, Soundgarden, Alice In Chains, Queen, David Bowie, Enya, Charlotte Church, Secret Garden, Vanessa-Mae, Yo-Yo Ma, Andrea Bocelli, Tangerine Dream, Vangelis, Tchaikovsky, Saint-SaŽns, Mendelssohn, Sibelius, Wagner, DvorŠk, Rachmaninov.
Favorite Musical Instruments: Fender Stratocaster, Telecaster, Gibson Les Paul electric guitars, Takamine and Ovation acoustic guitars, Alembic basses.